Accommodations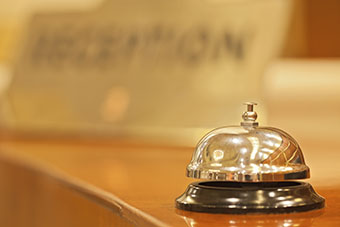 Planning a stay in the Miles City area? The quaint western town has many comfortable and affordable hotels to choose from, including several well-known chains.
Shuttle service is offered by Miles City Hotel and Suites and Comfort Inn from 5:00 am to 5:00 pm 7 days a week. Just call (406) 234-1000.
Miles City Hotel and Suites – (406) 234-1000
Sleep Inn – (406) 232-3000
Super 8 – (406) 234-5261
Guesthouse Inn & Suites – (406) 232-3661
Econo Lodge – (406) 232-8880
Yellowstone Bluffs B&B – (406) 234-8012
Booking a Hotel in Miles City
The Miles City Airport staff will happily assist with any travel arrangements, including the use of our courtesy car and contacting the taxi service. If you would like to call the taxi service direct, please call (406) 234-1414. You can also contact the airport staff for assistance at (406) 234-1296.
If you have a preference on a hotel listed below, simply click on their logo to access their page.
If you plan to stay in the area and explore, you may want to break away from a nationwide chain hotel and check out the Yellowstone Bluffs B&B.  Perched above the Yellowstone River, this bed and breakfast offers exquisite views.  You can take in the scenery, enjoy coffee or wine by the pond, enjoy amazing meals, or relax in the comfortable rooms.  From Yellowstone Bluffs you can take off on wherever your adventure takes you.